We researched the countries with the highest amount of online scams to show which platforms have the highest associations with fake profiles.
Main Findings
Facebook was mentioned the most as a Google Search suggestion for the topic of fake profiles; Tinder was the second most mentioned platform.
Comparing only dating platforms, Tinder had the highest number of mentions—12—while Badoo came in second place with just 4 mentions. As far as the rest of the dating platforms is concerned, they all appear only once or twice at most.
Moreover, comparing all the researched countries, Google Mexico suggested the most platforms in "fake profile" search results, while Singapore, India and Indonesia did not suggest any.
Another interesting finding is that countries in which the same language is spoken, such as the United Kingdom and Canada, had several of the same dating platforms in the results.
Protocol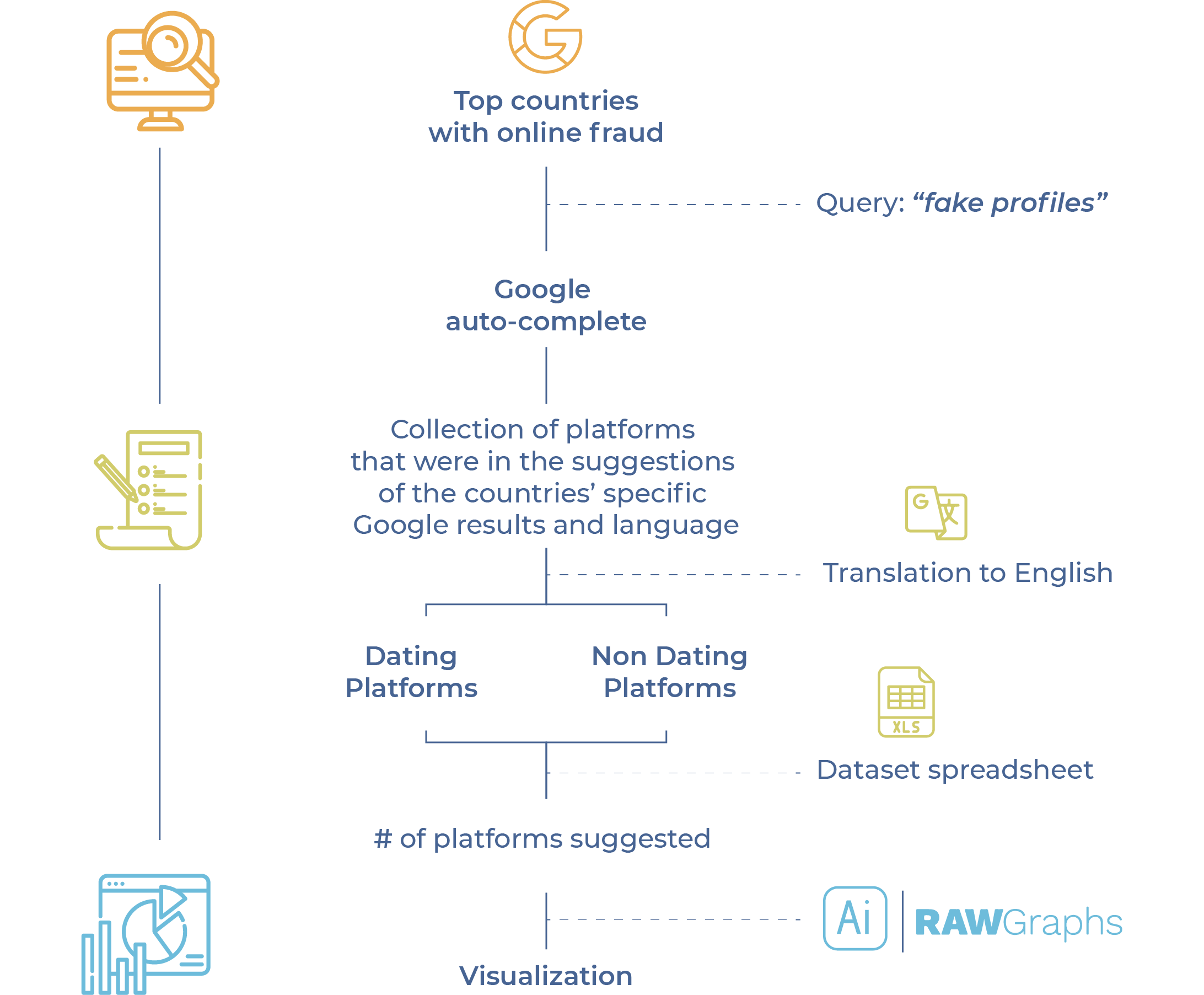 Data sources
Date of retrieval